DUBAI, UAE, June 6, 2022, ZEXPRWIRE, XTRA.FUND announces its XTRA PROTECTION (XP), a solution designed to ensure that, in most cases, investors can at least recover the same amount (value) that they originally invested. "XTRA PROTECTION is truly decentralized and the anti-deflationary protocol builds on Binance Smart Chain, we designed it in a way," says Piotr Kopec, CEO of the XTRA.FUND project.
XTRA PROTECTION – How does it work?
In situations such as a stock market crash or an extreme price correction, most retail investors face a significant drop in their holdings and portfolio. In such situations, XTRA PROTECTION will allow any retail investor to recover up to 90% of the value of their portfolio depending on the length of their XTRA.FUND token staking period.
How does XTRA PROTECTION work?
In a situation where the XTRA.FUND token price drops, we compensate by releasing tokens to make up the difference. A key point here is that XTRA PROTECTION consists of 80% of all XTRA.FUND Tokens in circulation. Moreover, in practice, it is completely decentralized and managed by a smart contract. An important role is played by an automated algorithm whose task is, among other things, to compensate for drops in the price of the token and to protect the original value of the investment.
XTRA PROTECTION EXPLAINED
The decentralized algorithm responsible for investment protection adapts directly to current market conditions. XTRA PROTECTION's goal is to create a friendly and safe environment for every investor, regardless of their experience in the cryptocurrency industry. The level of protection depends on how long users stake the XTRA.FUND token; concrete examples in the next section will be presented.
XTRA FUND modeling for the bear market
In a bear market, XTRA.FUND has implemented a decentralized algorithm that compensates for the depreciated value by releasing the amount of tokens equivalent to the percentage drop in value. This smart contract triggers when the user has staked the XTRA.FUND token for at least 10-365 days to recover at least 50%. Users can also increase the duration of the staking period from 3651 to 6666 days to cover up to 90% of the depreciation value.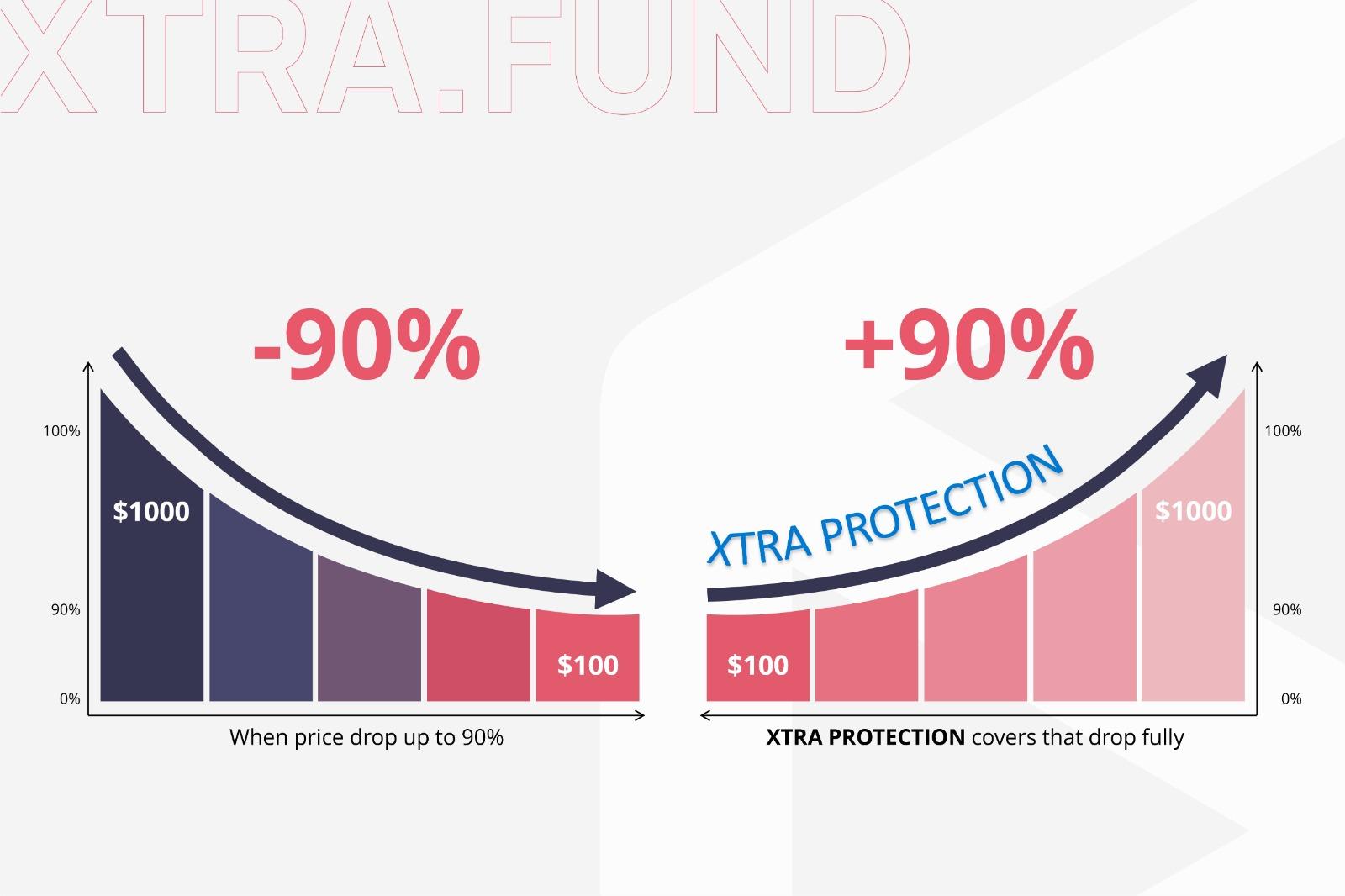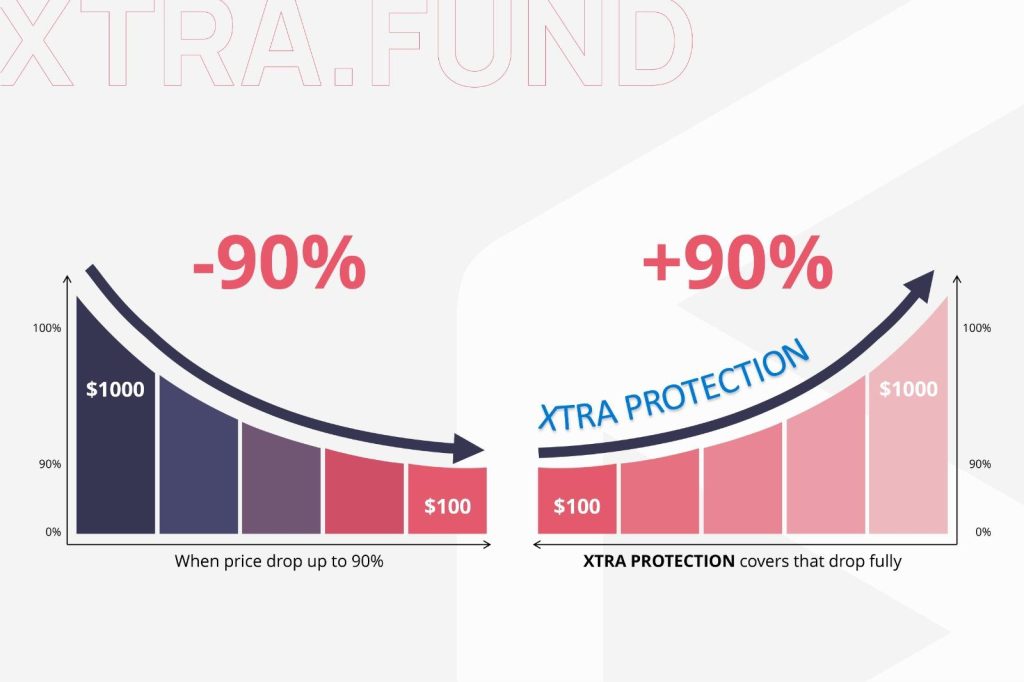 XTRA LOAN FUND (XLF)
Through our partnerships with lending companies in the traditional financial space, we seek out the markets with the highest yields to give XTRA.FUND the highest APYs. As a result, users can expect a competitive range of 14.7% to 45.2% per year.
How can we afford such a high rate of return?
Again, this is all down to our connection with this lending consortium. This group of experienced companies offers loans with an annual interest rate of 56%. Even if each XTRA.FUND user has wagered for 10 or 15 years (which gives them a return of 45% per year), and the company still earns 11% on the difference. It is a mutually beneficial relationship that combines traditional finance with unprecedented centralized finance.
LAUNCH BLOCK XTRA (XL)

Soon we will be adding another benefit to joining our ecosystem: access to our exclusive Launchpad XTRA which allows profitable shortlisted businesses to get started in an efficient and community-driven way. Additionally, each project tokenized by XTRA Launchpad will have its own proprietary protection features implemented based on the same mechanisms used by XTRA PROTECTION. These features are designed to protect user participation. We are solely focused on launching high-profile projects in space, providing the opportunity to get involved early on in projects that we believe will have strong potential.
XTRA PROTECTION = XTRA CLUB
Our concept has two objectives. The main goal is to minimize investment risk so that capital investment in cryptocurrencies becomes more affordable for everyone. This, in turn, leads to the second objective, which is to create a community that – thanks to XTRA PROTECTION – can invest effectively in selected cryptocurrencies. XTRA CLUB creates preferential conditions that will make the crypto industry a safer investment space. It all depends on its participants – on us. Join XTRA CLUB and benefit from XTRA PROTECTION!
Media Contact:
Dominik Glowicki
[email protected]
Website: https://www.xtra.fund/
Twitter: https://twitter.com/xtra_fund
Telegram: https://t.me/xtra_fund
XTRA.FUND announces XTRA PROTECTION – The world's first DeFi platform with price drop protection appeared first on Zex PR Wire.