Housing Minister Jobeth Coleby-Davis visited Eleuthera Island in the last quarter of 2021, to take a first-hand look at the areas being considered for development by the Housing Department.
Member of Parliament for Central and South Eleuthera and Minister of Agriculture, Marine Resources and Local Government, Clay Sweeting joined her on the island tour, which began at South Eleuthera in Rock Township. Sound and continued to Governor's Harbor and Hatchet Bay.
Minister Jobeth Coleby-Davis was also accompanied by Bahamas Mortgage Corporation President Barbara Cartwright and a team of officials from the Department of Housing.
In an interview, during her stop to see the acreage of Governor's Harbor, Minister Coleby-Davis described her goal of personally visiting land use sites on the island and upcoming opportunities for Eleuthera interested in investing. in a house, stating, "Today I came with the MP for South and Central Eleuthera, and he brings me to some of the properties you have here that are Crown land. My tech team and I came to look at the infrastructure needs, the location of the land, and see how we can best help build affordable housing on the property. So we stopped at Rock Sound first to look at the property there, and there is quite a nice lot there that we can start with.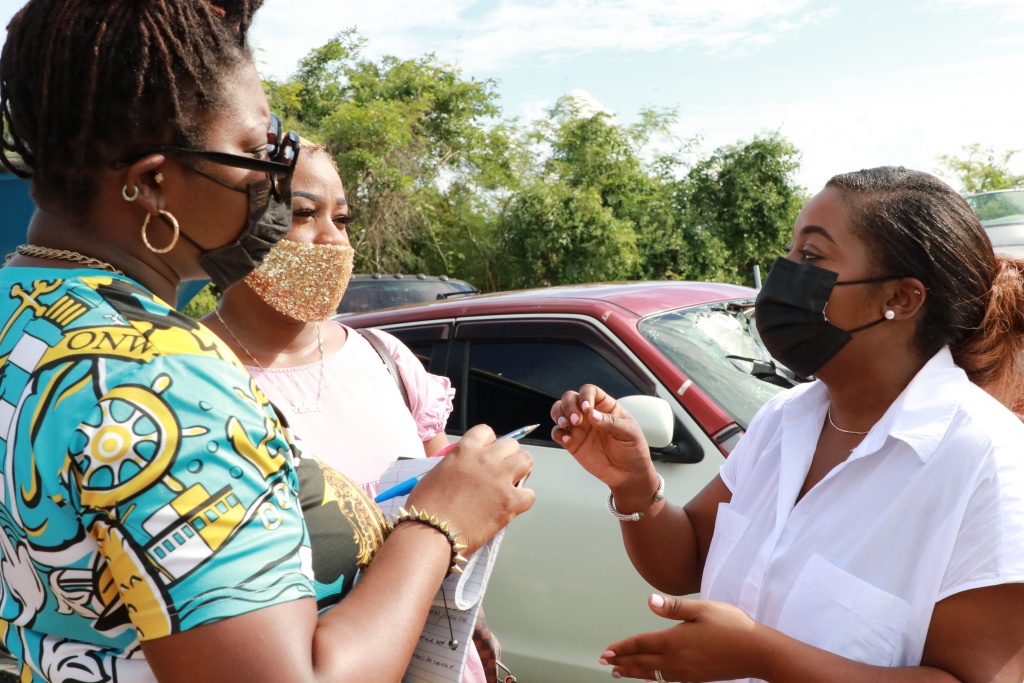 "When we get back, we will sit down to discuss the best way to acquire the properties. It's crown land, so it's already owned by the government, but the Department of Housing will still have to acquire the property to make subdivisions, so we'll go through that process. In Governor's Harbor, the property here is also a really nice piece of land, with a view – it looks like all the properties have a view. We are also looking to make turnkey homes here at the Governor's Harbor location and help as many people as possible in Eleuthera to become homeowners. It is a priority. There will be infrastructure work to be done. Once this is done, you will start to see homes going up and interested people can start making sure they get approval or pre-approvals for their homes.
Asked about the planned timeline for the next housing program in Eleuthera, Minister Coleby-Davis explained: "There is a process to get to the point where we start the infrastructure work – which comes with the acquisition of the property under the Ministry of Housing, as well as making sure I go through the Cabinet process to approve the infrastructure work, as the government bears the cost of the infrastructure. Once that is done, we will start the work. It takes about three to four months for the infrastructure to be in place, and then you will start to see the houses going up. We hope to see the first houses appear in the summer of 2022. "
She continued, "Plus, we're going to do it simultaneously. So, this won't just be one area that gets attention. We're going to try and start them all at the same time. That's why I did my rounds. I am from Grand Bahama and try to see as many family islands as possible, so that I can put my team to work.
In Governor's Harbor, the area acquired by the Department of Housing said Minister Coleby-Davis was over 50 acres, with the area of ​​Rock Sound also being quite large. acres in each township with the infrastructure needed for that initial supply of houses – which would include about 20 to 30 house lots each.
Bahamas Mortgage Corporation President Ms Cartwright also took the time to outline some of the options available through the company to prospective homeowners, saying, "The government believes in home ownership, in especially for young people, who can use it as their first home even if they are not married – it can be a stepping stone… A home is one of the most important investments a person will ever make, so we encourage people – as soon as they get a job trying to put money into an investment. The best investment choice you can make is buying land or a house. The Bahamas Mortgage Corporation not only deals with homes, but also real estate mortgages. Thus, young people can also access loans for land investment. We encourage young people, instead of buying fancy cars and all the other things, to invest in land or real estate, and you never know where that can go. "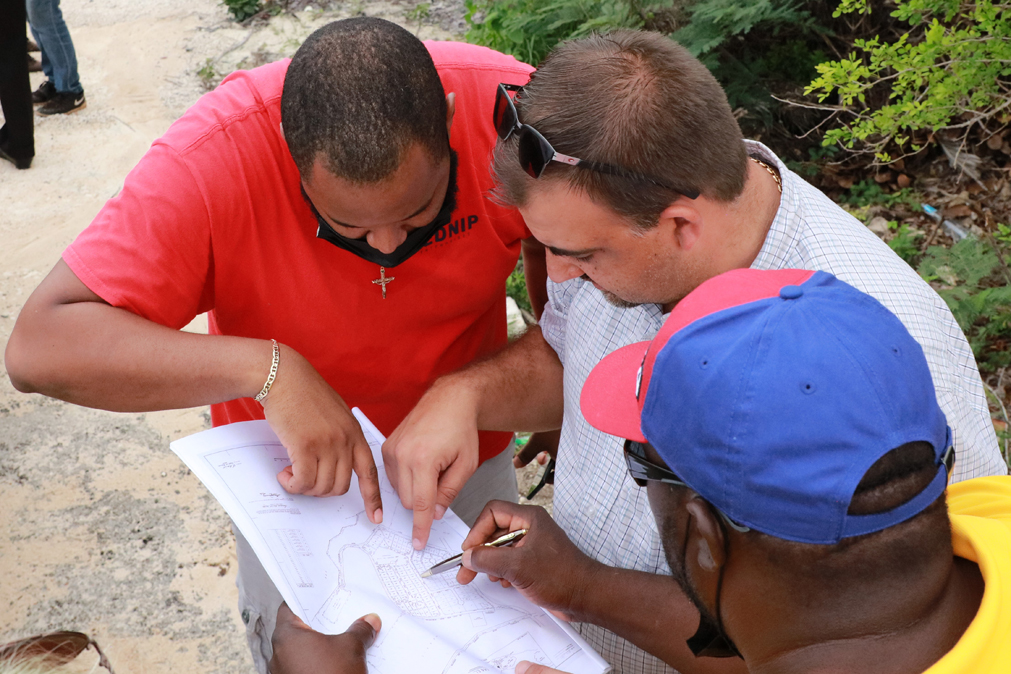 Some of the preparatory steps that Ms Cartwright advised for young people interested in owning land or a house were – first, as soon as they got a job, to talk to a financial advisor to get a job. idea of ​​how they should go about planning their savings. because they have accumulated a history of constant income. Two years of work and savings, then was the time recommended by Mrs. Cartwright before entering the Mortgage Company to be appraised.
Once the ability to pay the required monthly fees has been demonstrated, a person could then be eligible for mortgage approval, she explained in more detail. "Some homes cost as little as $ 120,000 and up to around $ 237,000, and they can be valued up to a certain range, once they get in. So we ask young people not to waste money and to try to save. The pandemic has made it clear that housing is one of New Providence's greatest needs. I'm not so sure about the Family Islands, but we know in New Providence it was really tough because a lot of people were paying rent and couldn't afford it. If you had at least one home, you could negotiate with your financial institution, but when you don't own the home, it's much more difficult for you to negotiate. So we are asking young people to come and make an appropriate investment in things that matter – which is housing – a very important investment. "
When asked if the process of getting a mortgage is more difficult for a self-employed person, Ms Cartwright explained, "It's a bit more stringent, but once they have some savings and what 'they can show their bank statements, with income and savings history – then it becomes easy. Once they can produce what they are doing and have the capacity to repay the loan, that will no longer be a problem. We encourage home ownership, so we really want to see Bahamians in their home. "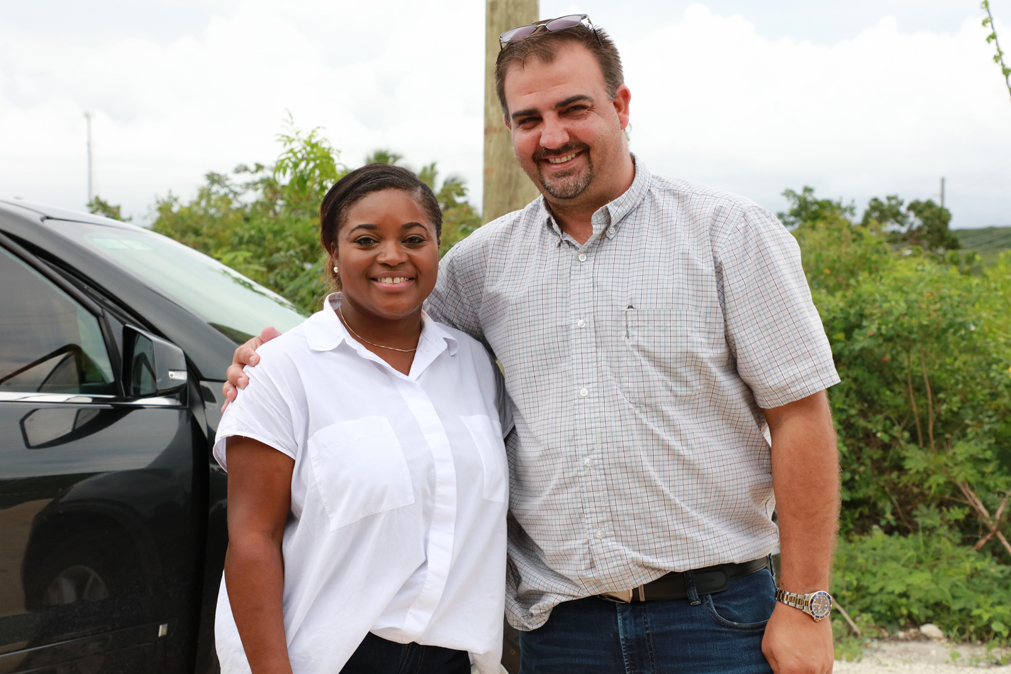 Minister Jobeth Coleby-Davis, while addressing the same question about the access of young independent Eleuthera to new subdivision offers in Rock Sound and Governor's Harbor during site visits, described a new "rental with option of" program. 'buy' that the Housing Department was planning to pilot in the Family Islands to help more people become homeowners, saying, 'There is a process – you have to be able to be able to be able to qualify for a home – we look at what you currently earn in salary, what comes out of it, and how you would be able to maintain a mortgage… Self-employed people normally need to present an income history on a consistent basis – which can be used to be qualified – therefore, the self-employed are not left out the door – but they do need a consistent income history for at least 18 months. Sometimes it's a bit more difficult for the self-employed – so we work internally to try to make the process less stressful – that's why we are also looking at the 'rent to buy' initiative – which will help more people find their way. get into a house if you don't have that financial history. As a self-employed person, you can build this story through hire. "Rent to let" lets you pay consistently every month over a period – and once you've hit that period consistently, you can move on to a mortgage – and it may work best for the self-employed. "